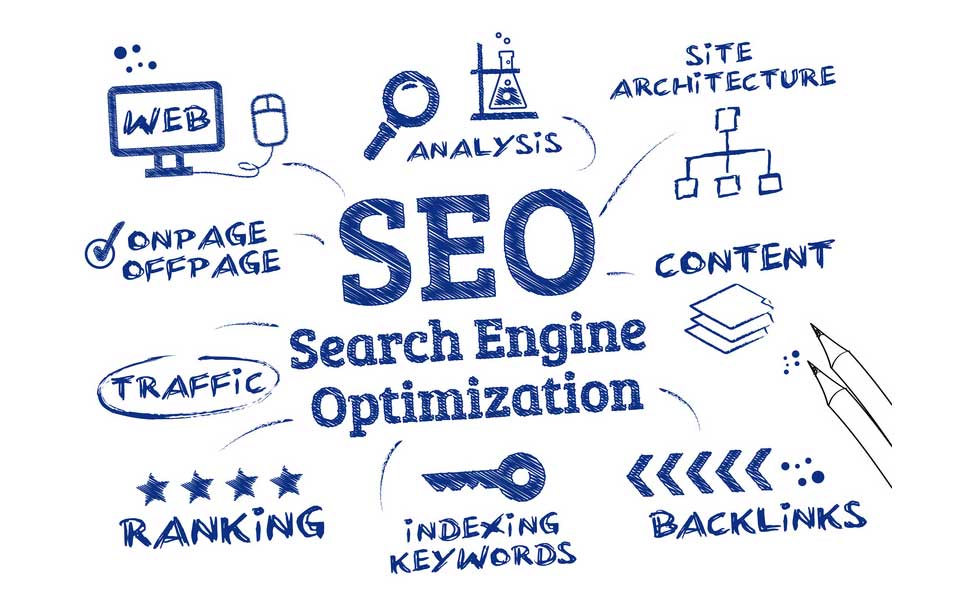 Search Engine Optimization (SEO)
Search engine optimization (SEO) is the process of improving the volume or quality of traffic to a web site from search engines via "natural" or un-paid "organic" search results as opposed to search engine marketing (SEM) which deals with paid inclusion, or what is referred to as Pay Per Click (PPC). Natural or organic results are similar to Google Places listings, however there are many more keyword phrases that can be optimized for SEO. There are literally millions of combinations of keyword phrases available. Traditional SEO work is very beneficial, although it does take longer to see results with this form of marketing online.
All major search engines such as Google, Bing and Yahoo have primary search results, where web pages and other content such as videos or local listings are shown and ranked based on what the search engine considers most relevant to users. A company doesn't pay for their listings in the SEO listings in the traditional manner, although there are expenses to create and rank the pages that end up on the first page of Google and the other search engines. For local businesses serving a smaller geographical area, this is something that can be accomplished with knowledge of how to prepare and create useful content to your target market, along with distributing this content to various 'high authority' websites and Web 2.0 properties around the Internet. We at Marketing Online OKC are specialists in helping the local business create, develop, distribute and rank this content. What it means to the local business is more website visitors, more phone calls, and ultimately more business.
Contact us here for your free consultation to see how we can help your business with  your SEO needs.